2019 Toyota Highlander
Comparisons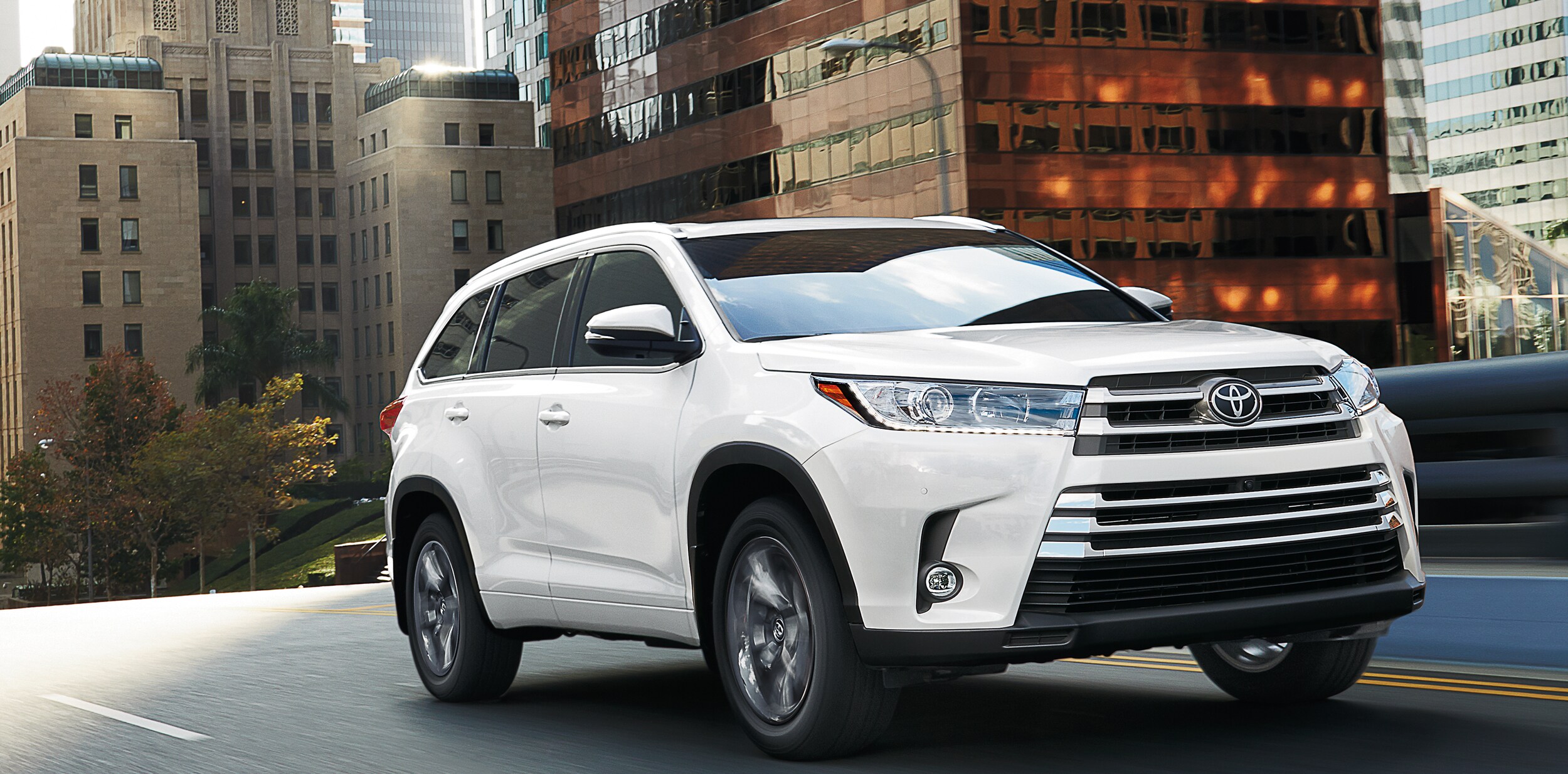 Compare the Toyota Highlander to the Honda Pilot at Galesburg Toyota
Looking for the right SUV that can handle the challenges of your busy life might seem like a difficult decision to make but Toyota makes it easy with the Toyota Highlander. From available passenger and cargo space to impressive performance and handling, the Highlander has many different features to offer that make it the choice over competitors like the Honda Pilot.
At our Toyota dealership, we are happy to compare these two SUVs and find out exactly where the Toyota Highlander excels over other models in its class. Then, swing by and take one out for a test drive!
Toyota Highlander Vs. Honda Pilot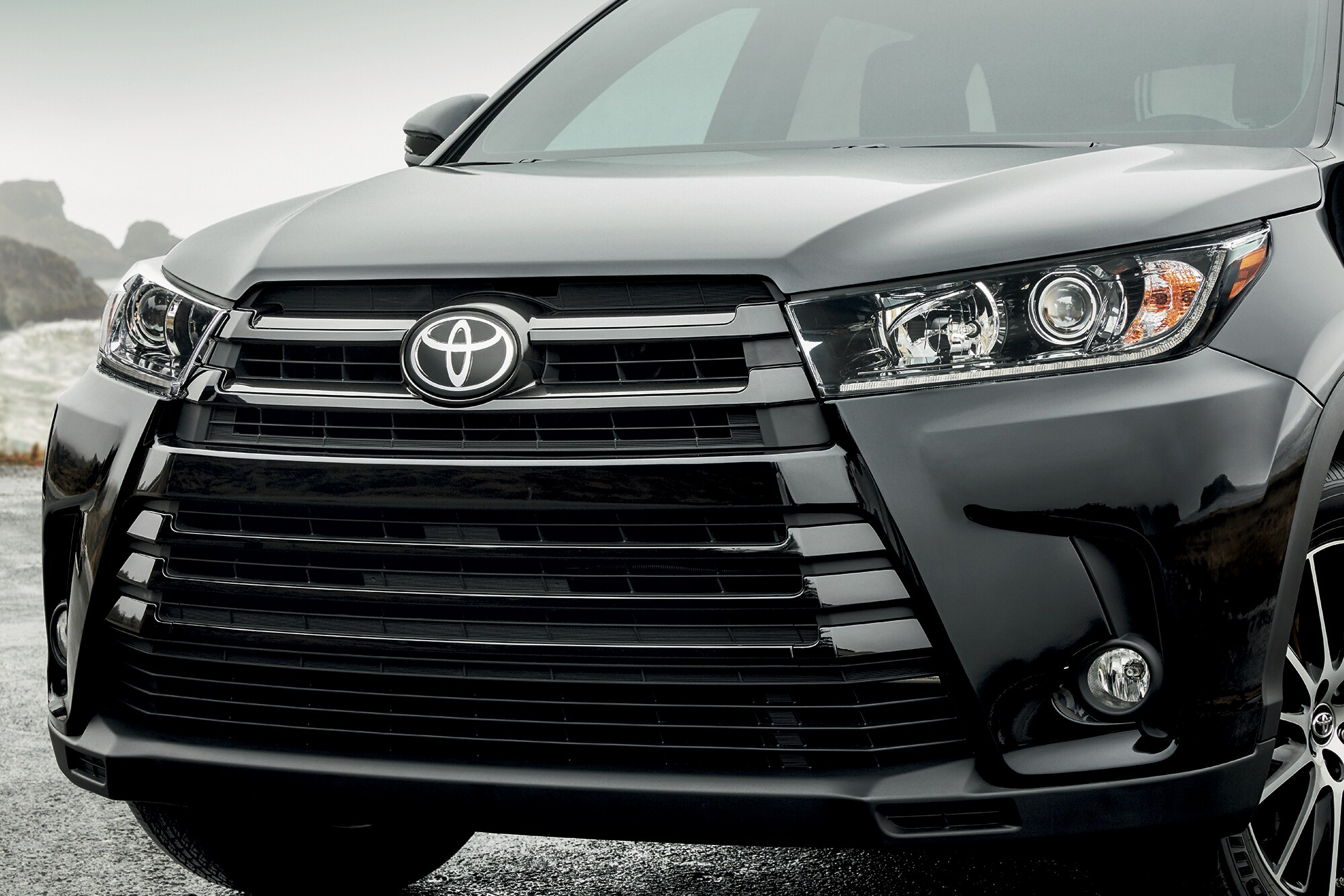 The Toyota offers three engine options to choose from: a 2.7-liter, a 3.5-liter V6 and a hybrid option. The Honda Pilot only offers you one option, so you don't have the ability to pick the engine that suits your lifestyle.
 
When equipped with the 3.5-liter V6, the Highlander produces more horsepower and more pounds per feet of torque.
 
Both models offer an all-wheel drive option but Toyota provides some variety with a Dynamic Torque-Control AWD System and an Electronic On-Demand AWD system with intelligence. Honda only provides one option.
 
When it comes to finding the perfect model for you and your passengers, the Toyota Highlander offers more legroom and headroom in the front than the Honda Pilot can manage.
 



If you're looking for the most efficient model, the Toyota Highlander manages better mpg on the highway than any variation of the Honda Pilot. It also has a larger gas tank, so it can manage longer trips in between trips to the pump.
If you're a music lover, the Toyota Highlander starts you off right with a larger touchscreen and a better-equipped infotainment center than what the Honda Pilot offers on its base model.
Both models come equipped with plenty of safety technology to keep you and your family safe while you navigate around busy traffic.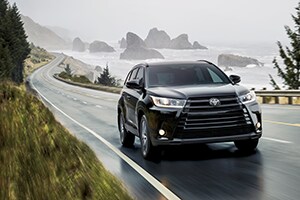 See How the Toyota Highlander Stacks Up Against two Popular Models from Ford and Jeep 
At Galesburg Toyota, we know that the Toyota Highlander is one impressive model that doesn't really have a comparison. It's powerfully built, well-equipped and ready for just about anything you can throw at them. When it comes to seven or eight-passenger models, the Highlander is just the right fit for your family. But, that's not to say that it doesn't have competition from popular models from Ford like the Explorer and the Jeep Grand Cherokee.
We're happy to help you compare these midsize SUVs and we look forward to showing you why the Highlander is one of our favorite models to show off. It has so much to offer and we can't wait to show you what it can do. Swing by and check out our new inventory of Toyota Highlander models!
Toyota Highlander vs. Ford Explorer
Interior Space: When you want to provide the most comfortable ride for you and your family, the Toyota Highlander provides more legroom and hip room than the Explorer can manage and offers more overall cubic feet of passenger space than the Ford model as well as more seating for your passengers.
 
Cargo Capacity: When you need to make short work of your next grocery trip, you can fold down the back seats of the Toyota Highlander and achieve 83.7 cubic feet of storage space. The Ford Explorer only manages up to 81.7 cubic feet.
 
Features: Technology is featured with the Toyota Highlander like standard automatic high beams and adaptive cruise control. These features are either not available with the Explorer or only at a higher cost.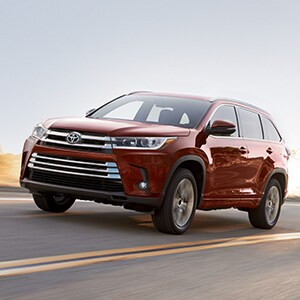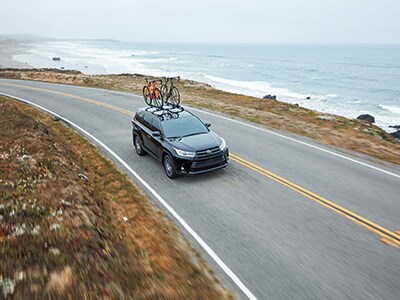 Toyota Highlander vs. Jeep Grand Cherokee
Seating: If you want true passenger seating, the Highlander blows the Grand Cherokee out of the water with eight seats to the Jeep's five.
 
Safety Features: Both models offer a bunch of available features to help you safely navigate the roads of Galesburg but the Toyota Highlander offers Lane Departure Warning, which isn't available on the base model of the Jeep Grand Cherokee.
 
Cargo Capacity: If you're looking to haul the most you can at one time, the Toyota Highlander easily offers more than the Jeep Grand Cherokee, 83.7 cubic feet to 68.3 cubic feet. You can accomplish way more whether you need room for your camping supplies or even small pieces of furniture.