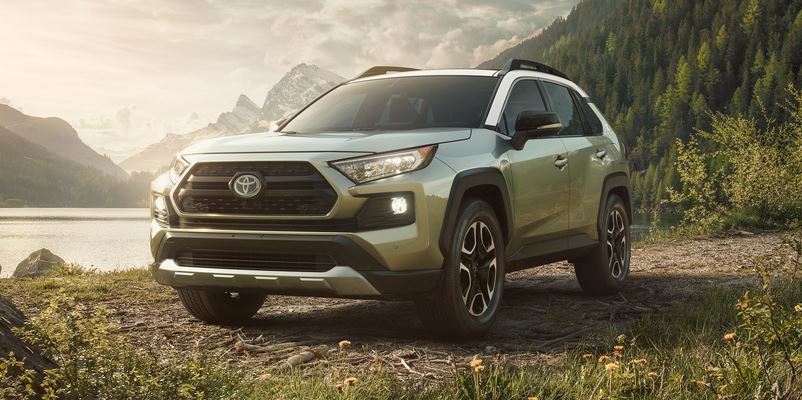 The Used Toyota Market Provides Extensive Variety and Affordability
The used vehicle market is something to consider when you need a replacement for your current car, truck, SUV, or van. People who have bought a used vehicle often realize just how practical of a purchase a used model is. There are so many different makes and models to choose from; you can easily find your dream car while still shopping on a budget.
The Used Toyota Market
You'll find a lot of Toyota cars, trucks, SUVs, and vans in our Galesburg Toyota used inventory. These are vehicles that will withstand the test of time. By the time we see these Toyotas roll in, they typically only need a little bit of maintenance, and they're ready to be sold, providing many more years of service to a customer.
If you're looking to invest in a like-new vehicle, the used Toyota market is something you'll want to consider. While we have a wide variety of Toyota models on our lot, there are a few most common models. The Rav4 is a convenient and durable mid-sized vehicle that works perfectly as a commuter car or a family vehicle. It comes with some great safety features and great fuel efficiency ratings. The Highlander is a step up, providing a bit more weight and features. You can choose the Sienna if you want a van as a family vehicle. You can opt for something like the C-HR or Camry if you want an affordable sedan option. The Tacoma and Tundra are well-designed truck options from Toyota. Across the board, Toyota provides great interior space, safety features galore, cargo space, superb technology, and high-end interior materials.
Certified Pre-Owned Toyota Models Are Also Available
Our selection of Toyota Certified Pre-Owned vehicles provides you with even more reliability than you'll find with our used market. The certified pre-owned process requires each vehicle to be inspected thoroughly before being sold. This inspection process is completed by a trained service technician that knows the ins and outs of each Toyota model on our lot. Routine maintenance is performed and, if repairs are needed, they are completed before we'll ever show the vehicle to you.
Visit Galesburg Toyota To Find Your Used Toyota Today!
Stop down to Galesburg Toyota if you would like to learn more about our used Toyota inventory. We're located just outside of Peoria, Moline, Monmouth IL, Kewanee, and beyond and we'd love to have you stop by our Galesburg dealership. If you don't see the used or new Toyota model you want, we suggest using our carfinder tool to let us help you find exactly what you need.